Shopping Basket
Your Basket is Empty
There was an error with PayPal
Click here to try again
Thank you for your business!
You should receive an order confirmation from Paypal shortly.
Exit Shopping Basket
Bridging over the borders
Musics my Empire, Writings my Soul
Hey to all you that are married to music, no matter your style or preference, music is one aspect of life we stay loyal to.
So, I just wanted to give you all a heads up, that in my music world, I've been, well, not so much re-inventing myself and what I do, but exploring new and different boundaries in music and song, but still staying within the embrace of Dr LK, my music and who I am. Never afraid of taking on a challenge, or taking a leap of faith not knowing where the landing platform may lead me.
I guess in life, that is what life is all about sometimes. Taking that leap of faith, don't or not being afraid of the unkown. To have belief in yourself and never to believe in failure. Set your own life goals and not the ones others may set or expect of you in or from your life.
So, no matter where you are in life, just remember it's your life, your goals, your path. Don't let anyone deter you from the journey you have set out for yourself, so long as it's a positive, moral and soul rewarding one. You are your music in life.
Give thanks and keep the love.
Bless n Love
Dr LK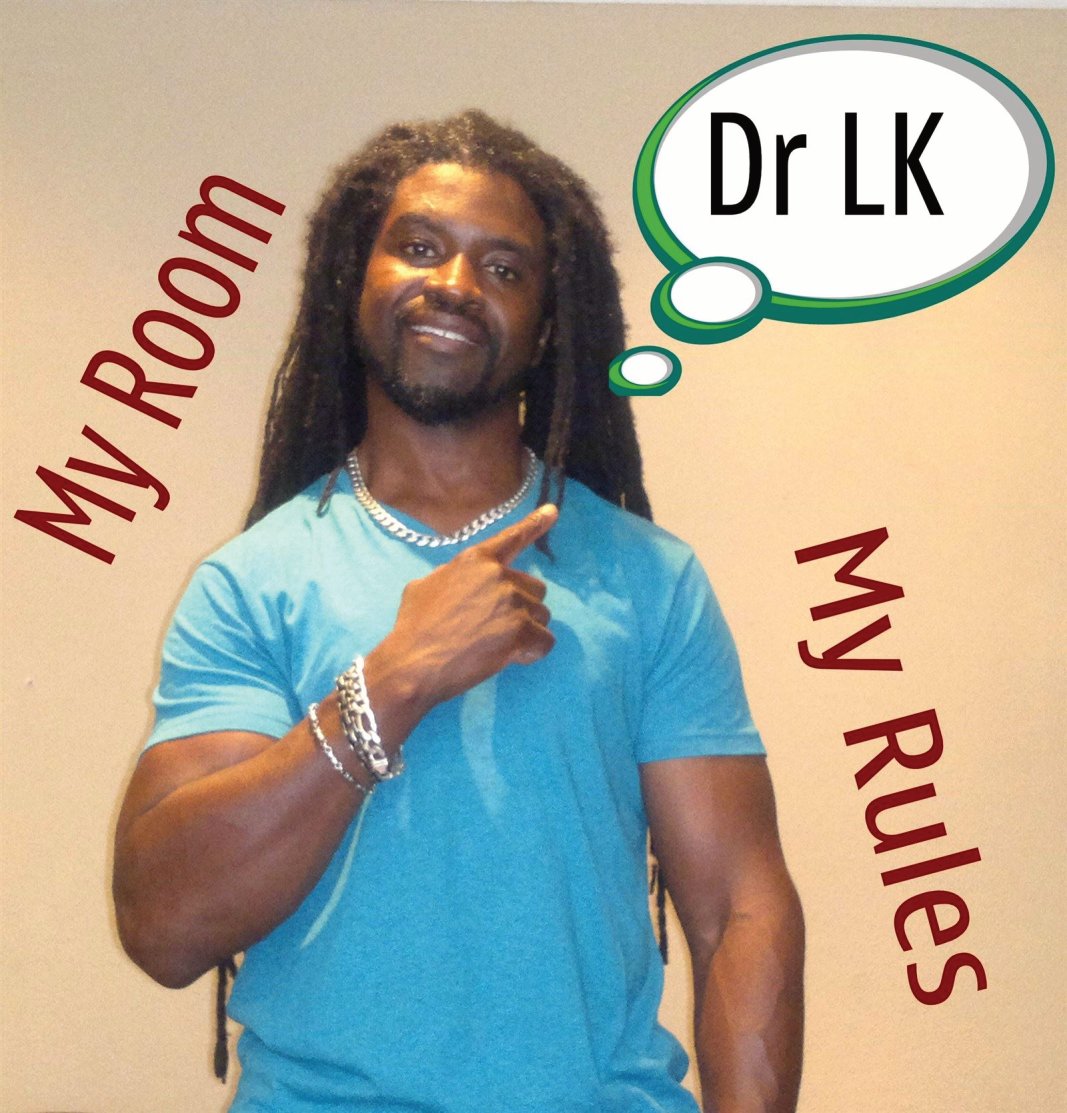 Heads Up All,
So, I've been doing what I do, and working on some different style of music. Well not too different, just the usual, or you could say un-usual music fashion style that
Dr LK
brings you.
I will be doing a special live personal performance, I say personal as will be streaming live from inside my own house. I'll be using Instagram to stream these songs live to you, so you can hook me up at my Instagram handle, which is
DrLK2534
or follow this link :-
As well as these hot new songs, which are hot off the press and still in the recording phase, I will also be performing a few of my previously recorded and released song tracks. I just love music, songs and what I do.
The planned day for this live stream of songs on Instagram will be Monday 5th June 2017. UK time, still to be confirmed, but it will be during the afternoon.
So, if you'd like to be treated to this personal treat of me singing and getting with the vibes and high energy, then just link me up on my
Twitter Profile
, where I'll be keeping you up-to date.
The best part, it's free and you won't even have to leave your house or you can catch me while you're on the move, no matter where you are in the world.
Music and song bridges that gap and brings us together. It's a language we all understand and can relate to at some stage or point in our lives. Our way to express life and what goes on around and within it.
Where would we be as a nation without music and the songs we love.
Rememeber, I'm an acquired taste haha. Tailor fitted to some, others may need a little re-fitting, so to speak haha. But it's all about the love and I love what I do with sincere passion and sincerity.
So again, catch me on the above link. Or click on my image in this post.
Hope to see and hear what you think on Monday.
Live on Instagram
, DR LK is coming to you with his music and songs.
Stay Blessed.

Hey All,
Just a quick update and heads up to let you know you can also find me on Spotify. Follow the link to my music portal and teleport yourself over.
Working on some new music, bringing a twist to the style of songs I write, in true Dr LK fashion as you know it. We all know music is like fashion, and that sums my music and style up a treat, as it may fit some perfect, others may have to tailor it to their music size (style) a little and then there's those who it won't fit at all. But with that said, I hope it's a case of one size fits all and it grows on you in some way :) .
Bless Up

The versatile musical dichotomy is at the heart of UK independent artist, Dr L.K's music. It could be a metaphor for the man himself. On one hand there is an artist whose tireless devotion is entertaining crowds and fan interaction and on the other disparate musical brews which cause both adorations and misunderstandings. In fact, Dr L.K aka Lincoln Kennedy himself, says of his music, "I'm an acquired taste, you'll either love or hate",  while he delivers doses of music diversity across the genres of R&B, Club and his own unorthodox flow of Hip Hop & Rap music.
Dr L.K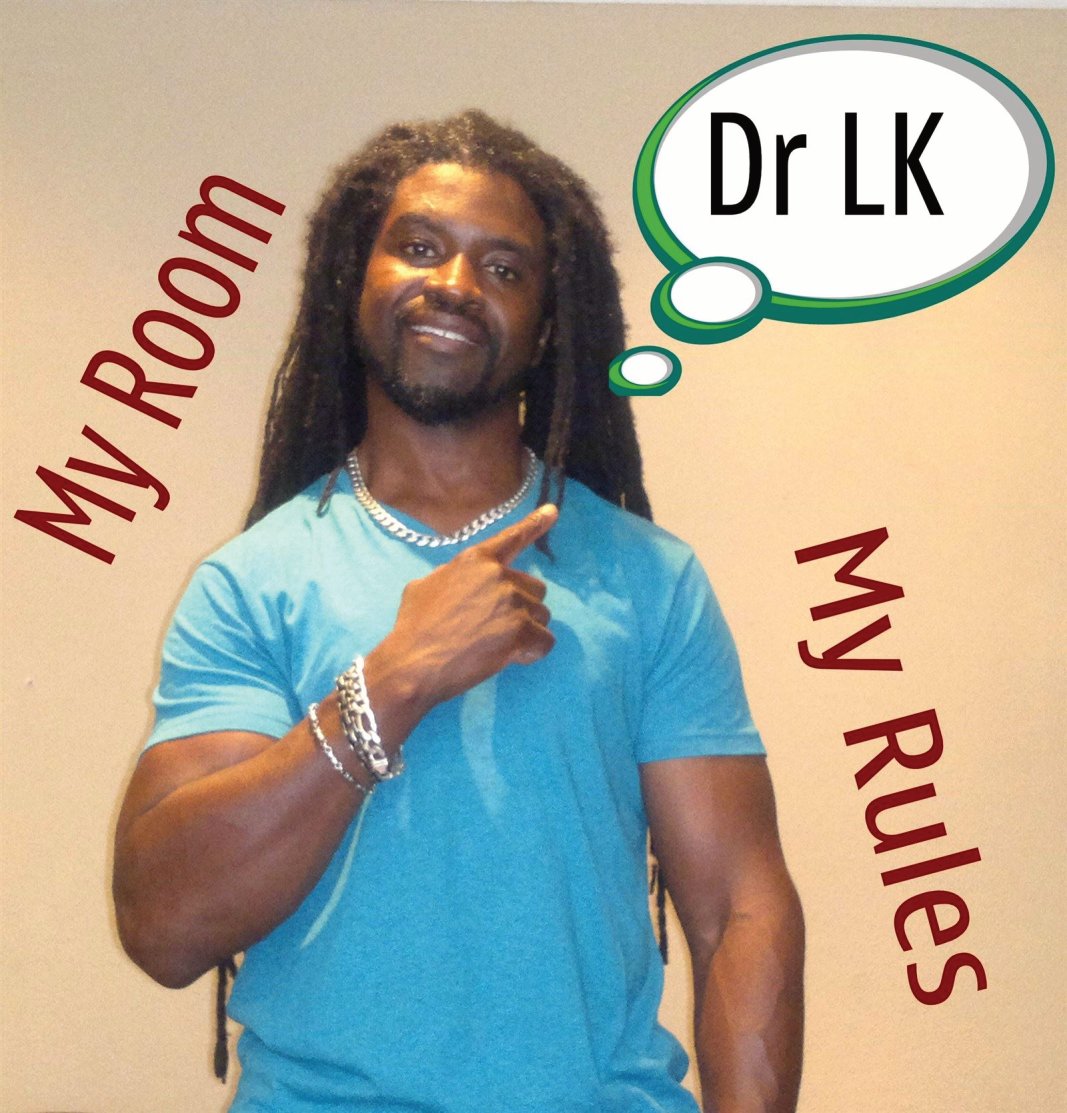 Freedom is a word ingrained into Dr L.K's work ethic, as he writes the lyrics and melodies to his songs, as well as putting together his videos on Youtube. Dr L.K's latest release is the track, "This Proposal", where his wait-a-beat delivery enhances the high-flying hooks over a syncopated electronic dance rhythm. The mix between rap & dance on this track even has a very slight touch of the Caribbean sound in its verses.
Dr L.K does not sound like anyone else out there, which will probably make you appreciate his material that much more. This song he sings is about a specific phase in his life. Here he gives you a peek into the importance of his proposal to the person he loves. This track makes you sit up and take notice when you listen to the words. It's very refreshing to hear a song that is not laced with lyrics full of sexual denigration, and the throwaway materialistic things in life. This brother is singing about being in love, as well as the beauty and importance of having his partner in his life.
If there's one thing you could say about Dr L.K, it's that he tries harder than most to do his thing, his way, while forging positive lyrics over great beats provided by some of the best producers around. He is a simple artist, just trying to find his way, without all the star-struck trappings. You can feel his passion for the music, and the fact that his vocal style is 'love or hate' original, only sweetens the deal for some. If you haven't heard his style and don't know what I'm talking about, checkout the latest single "This Proposal".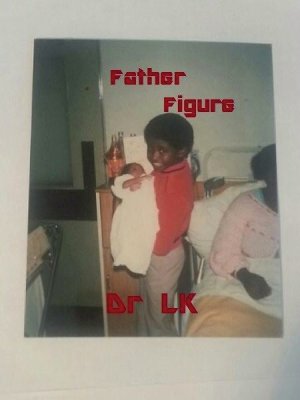 Available as an exclusive free download from either Dr LK's main website or his Reverbnation profile, Father Figure, is the new fresh single out by Dr LK. The song Father Figure tells the story of being brought up as a child without a father figure, or someone you can look upto and has the qualities and moral foundations of being a suitable father figure. How the mother in question has to adopt the roles of both parents, workin hard in her job as to provide for her children, as well as being the one who is the solid and loving parent to them. Also the challenges the child has to face in life, carry the scars of wounded emotions as they grow into adulthood.

It has a powerful, but subtle beat to the music of this song, that embraces the story of the track. Which is performed in both a light hip hop/rap style, as well as an accompanying R&B flow in parts. Highlighting Dr LK's versitality.
New Single - Later On Tonight
Dr LK, ft. Alicia Renee
Later On Tonight is the new upbeat, energetic and club infused single by Dr LK, ft. Alicia Renee. Dr LK's version of Later On Tonight combines the modern day feel of a club & dance track with Old Skool tones. With the female vocals of Alicia Renee on the hook and the production of the beat produced by Allrounda Productions, Later On tonight is sure to ignite the night, or day for that matter, as it brings the weekend to any day of the week.
Later On Tonight, will be available on the upcoming EP by Dr LK, which is due to be completed and released on various online outlets within the next 8 weeks. So, here is your chance to listen to a full version of this song, as Dr LK invites you once again to turn those speakers up.
Bless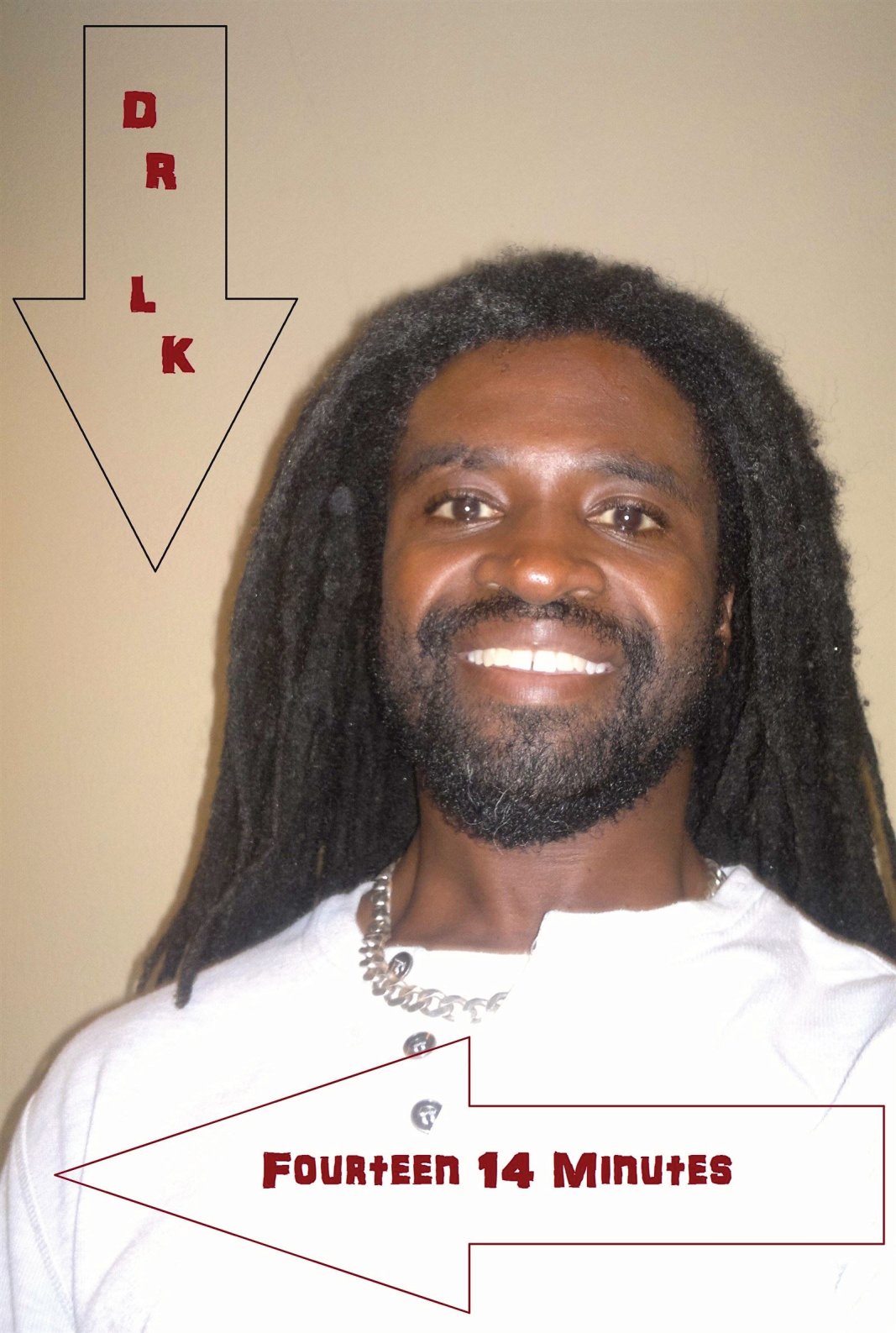 "Fourteen 14 Minutes"
The all new and fresh EP from Dr LK.
In his usual diverse, unorthodox and un-commercialised style and flow,
Dr LK has squeezed in and released another EP, while he works on
his next full album release.
"Fourteen 14 Minutes" contains 3 songs, sharp and to the point, covering
3 different storylines. Each track fuelled with their own
inspirational message.
Dr LK would like to invite you to take a listen to the tracks of each song on
the EP consisting of:-
Ima Live It - ft. Alicia Renee
Beautiful You Are - ft. Alicia Renee
There For You - ft. Alicia Renee
The tracks/music on "Fourteen 14 Minutes" have been produced by

Allrounda Productions.
Currently the EP can only be purchased exclusively through 
Reverbnation.
Blessed Peace, Love and Positive Vibes to All.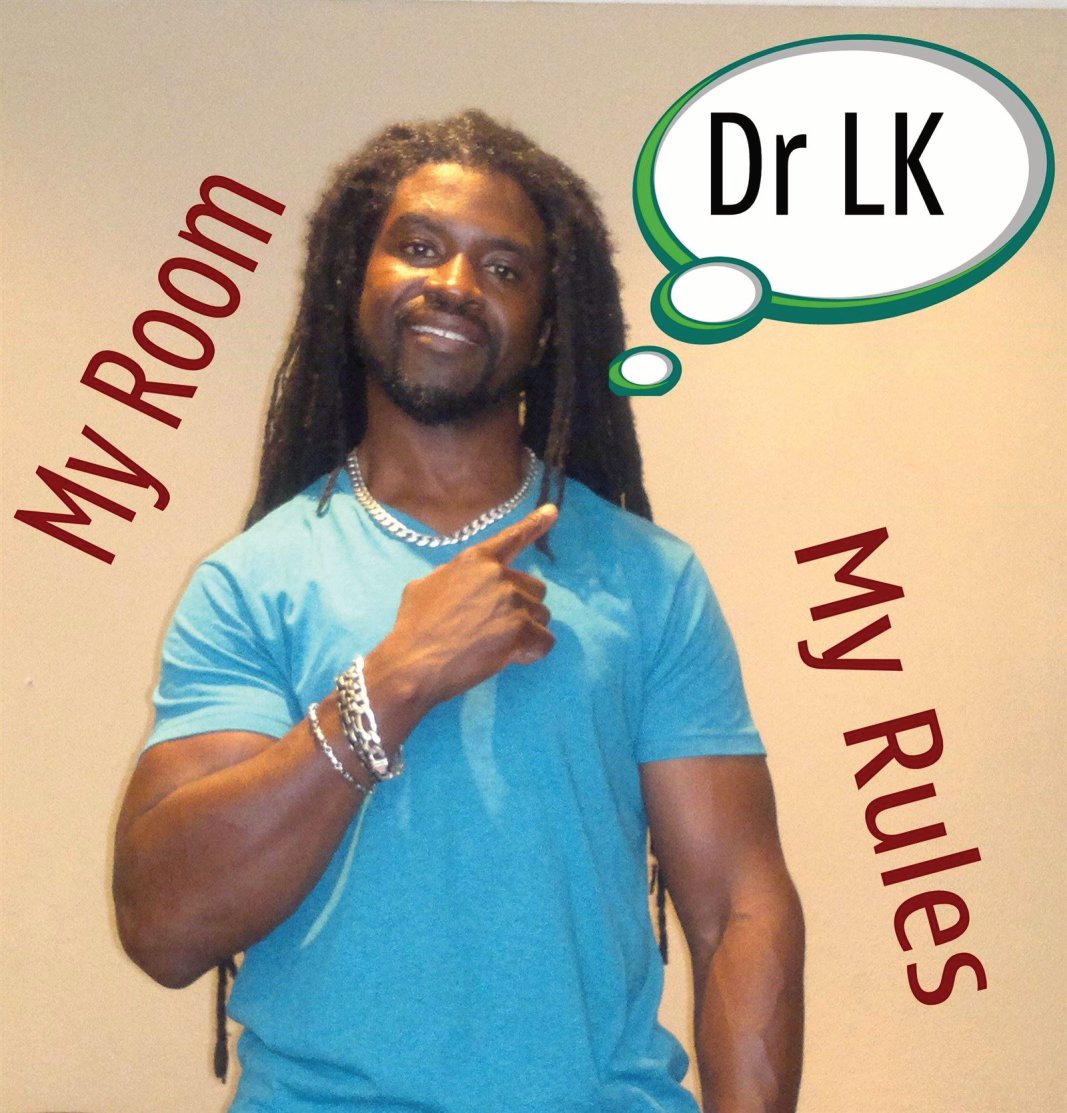 The New EP from me, Dr LK, is now out and available online from iTunes, Amazon and various other online resources.
Consisting of four tracks/songs, "My Room, My Rules" combines Dr LK's ingredients of R&B and light Hip Hop/Rap
.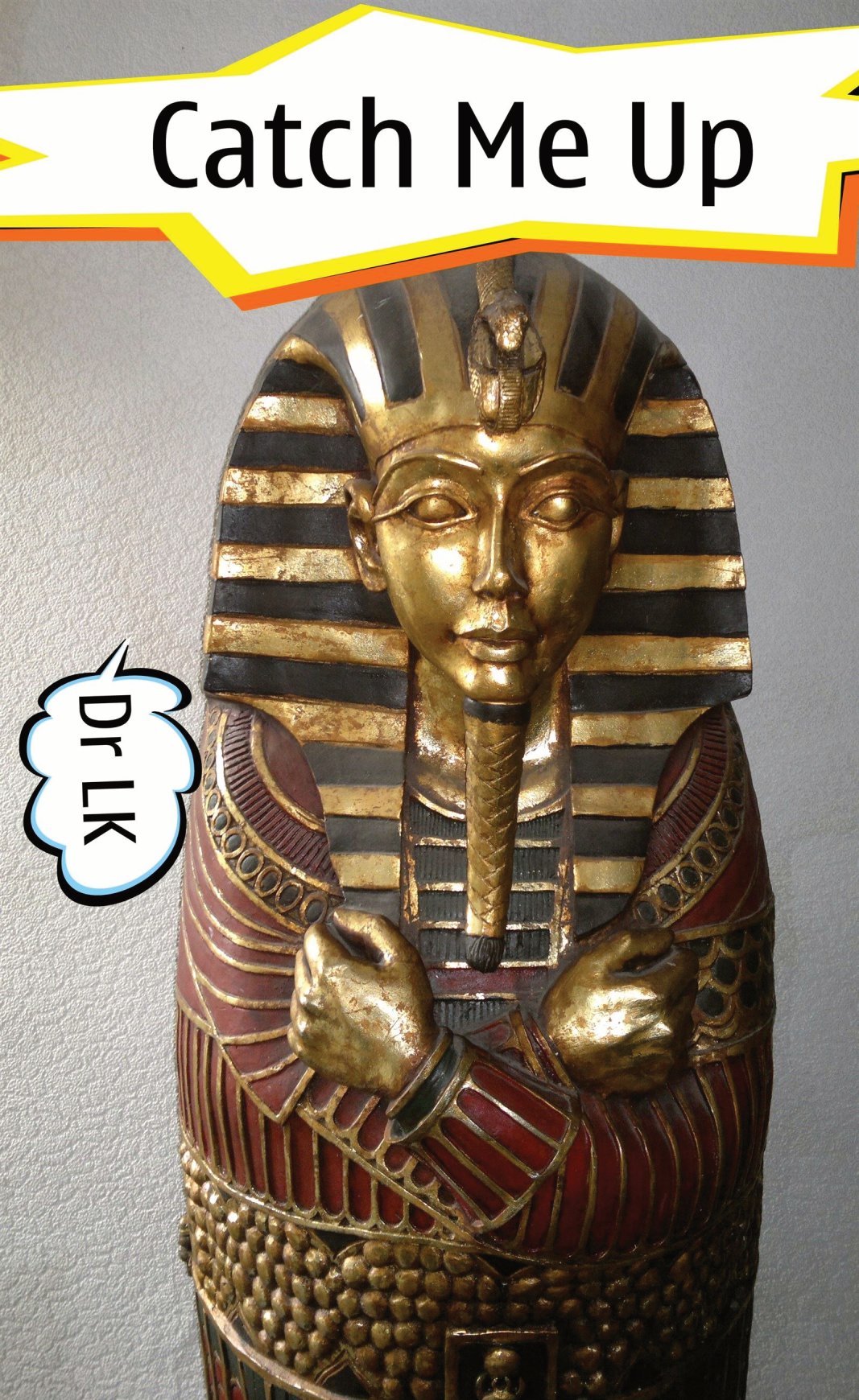 "Catch Me Up" - Track No.1
Followed by Track No.2 She's Bad. Track No.3 I'm Built For This &

Track No.4 I Won't Answer You.
Bless Up

Bless Up All,
Hope your lives are flowing in a positive, focused and concised manner (One Love).
Just another quick heads up to let you all know that in preparation for my next album release by me, Dr LK, I've uploaded to exclusive songs/singles entitled "The Proposal" & "Can It Be" to give you a little taste of the flavour that you can expect to digest from my album release in 2015.
Also between now and the album release, there's also currently an EP, enititled "My Room, My Rules", that will be live on Itunes and various online retailers within the next couple of weeks.
So, in the meantime, take a listen to the exclusvie music singles "The Proposal" & "Can It Be", which currently are only available through my Reverbernation profile. Should you like the flavour, then it'd be cool for you to spread the love around and, if you want to go one step further, purchase the songs.
A percentage of each sale will be going to a designated charity.
Once again, stay focused in your dreams and the goals you'd like to reach. Remember, nothing in life is out of reach. At times you just have to set your grasp/reach that little bit further to take a hold.
Bless Up. One Love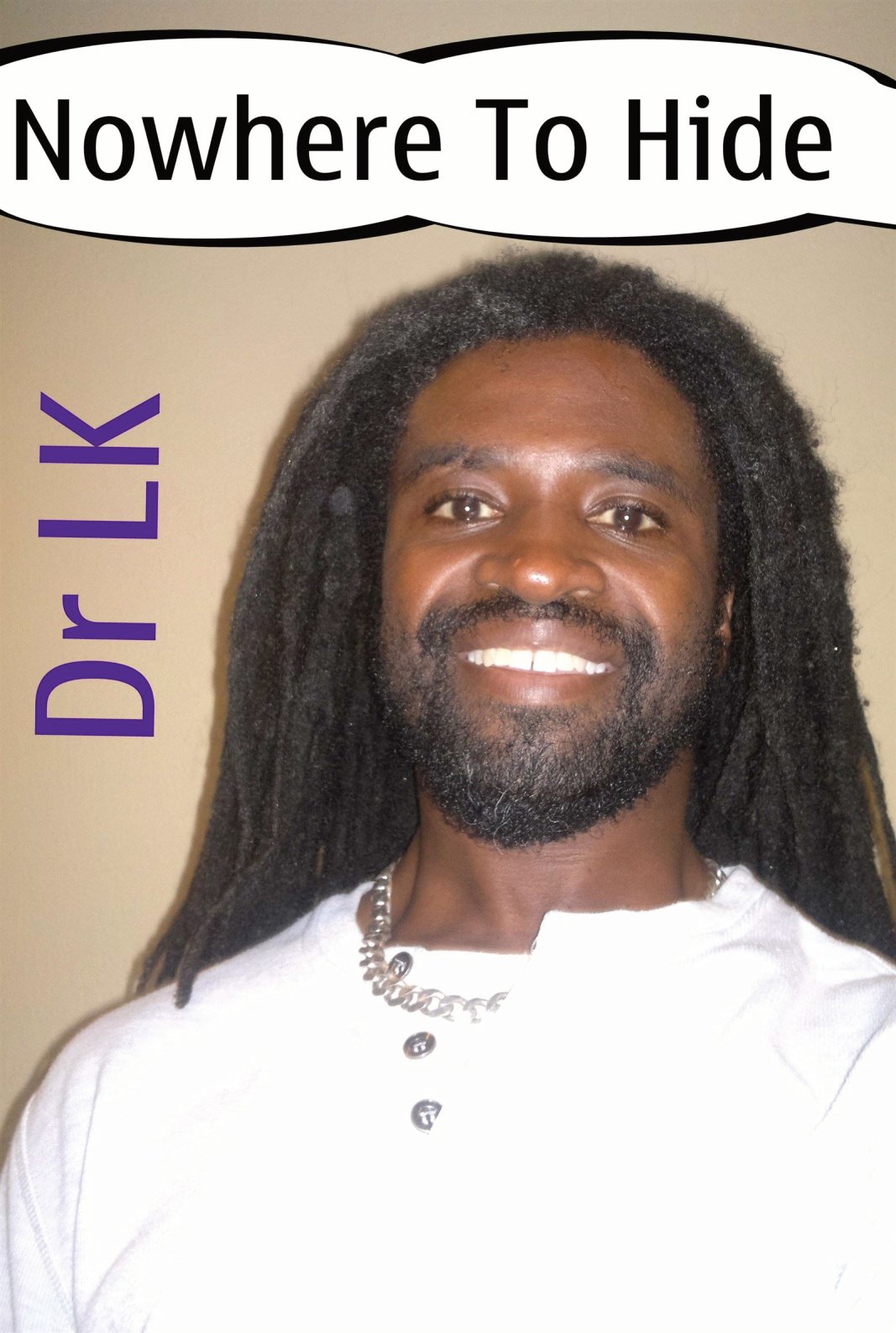 Hey all, yo yo yo, what's up, Wah Gwaan, How's Tings, Hello, Bonjour, Hola, Witam, Hallo, GREETINGS.
"Nowhere To Hide" Dr LK
You know sometimes you take a blast into the past, trawl through the archives of your life etc? Well I had one of these moments recently and was going through some previously recorded and unreleased music tracks and songs that I'd done. This song, "Nowhere To Hide", I came across with many other tracks and thought I'd throw this song up and out there.
In our lives, there's many things that we use as markers, so to speak, that will remind us of a certain part of our life and lives.
This track/song is available as a free download from my
Reverbnation Page
, should anyone wish to do so. I'll also be putting up a YouTube stream of this song real soon.
The new singles are as good as complete, which I'll be releasing as an EP in preparation for the new album that will be dropping in 2015 sometime. I've already put a name to the new album, but of course I'm keeping that under guard for now haha.
The songs/tracks on the EP are a mix of club songs, Hip Hop/Rap music and the good old relationship patch up kinda song haha. Anyway, they're all a taste of what to expect AND MORE from the upcoming new album from me, Dr LK.
So if you like you can sign up to my mailing list or simply follow me on my social network links, which you can find here on my main website page.
You know, and I'm sure you do too, I look back and see as well as hear how things and myself have changed over the years. Our lives are forever taking new directions and coming across new challenges.
If I were to ask you "What changes have you noticed the most in your lives over the past 5 years or 12 months for that matter?" What would your answer be?
Stay focused, blessed and most of all, keep the belief in yourself.
Bless Up
One Love
/