Shopping Basket
Your Basket is Empty
There was an error with PayPal
Click here to try again
Thank you for your business!
You should receive an order confirmation from Paypal shortly.
Exit Shopping Basket
Bridging over the borders
Musics my Empire, Writings my Soul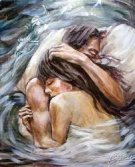 Mental Health Awareness 2020 (May 18th-May 24th).
This song track is in recognition for Mental Health Awareness Week 2020. After losing a friend to this stealth like illness and condition, it's a cause that remains close and deep within me. To highlight the plight, anxiety and fight, so many people go through and are facing in their lives due to a Mental Health Condition. And in so many cases, alone, as it's one of those taboo scenarios in life where it's either hidden from or hidden away. It's that silent cry for assistance so many shed tears for, but they go unheard and unseen. The reality of the battles people face and the deep desire for support in life, which again is hard for many to reach out and ask for. It's to come together as a nation, a community, a family, as we try to understand this serious illness and condition. Mental Health is heavily guarded by an army of emotions, making it that much harder to spot, under the camouflage of invisibility.
It may just take inspiration, comfort in as many ways as possible, a simple phone call or support on a longer more consistent scale, to spread the love of caring. For even the simplest of support in life, can help someone overcome and get through their battle with Mental Health Issues.
We all have challenging and time consuming personal lives to live, concentrating on our own goals and achievements we set ourselves, which can make it that much harder to even spot someone who is reaching out for help.
Be it a friend, a family member, your partner, a work colleague, even a stranger, reaching out with a simple but comforting hello or a smile, maybe all it takes to help that someone get through that day.
For some people, to be strong is their weakness.
#MentalHealthAwareness2020 #MentalHealthAwareness #Anxiety #MentalHealthMonth #FreeMusic #Musician #Support #Inspiration #UK #SpreadPositivity #Uplifting #InspirationalQuotes #Illness #Medical #NeverAlone #NeverGiveUp #BeStrong #Life #Community #Family #ReachOut #ReachBeyond #MentalHealth #TogetherWeFight #TeamDrLK #Soundcloud #SinimaBeats #RotorVideos #DrLK #MentalHealthAwarenessWeek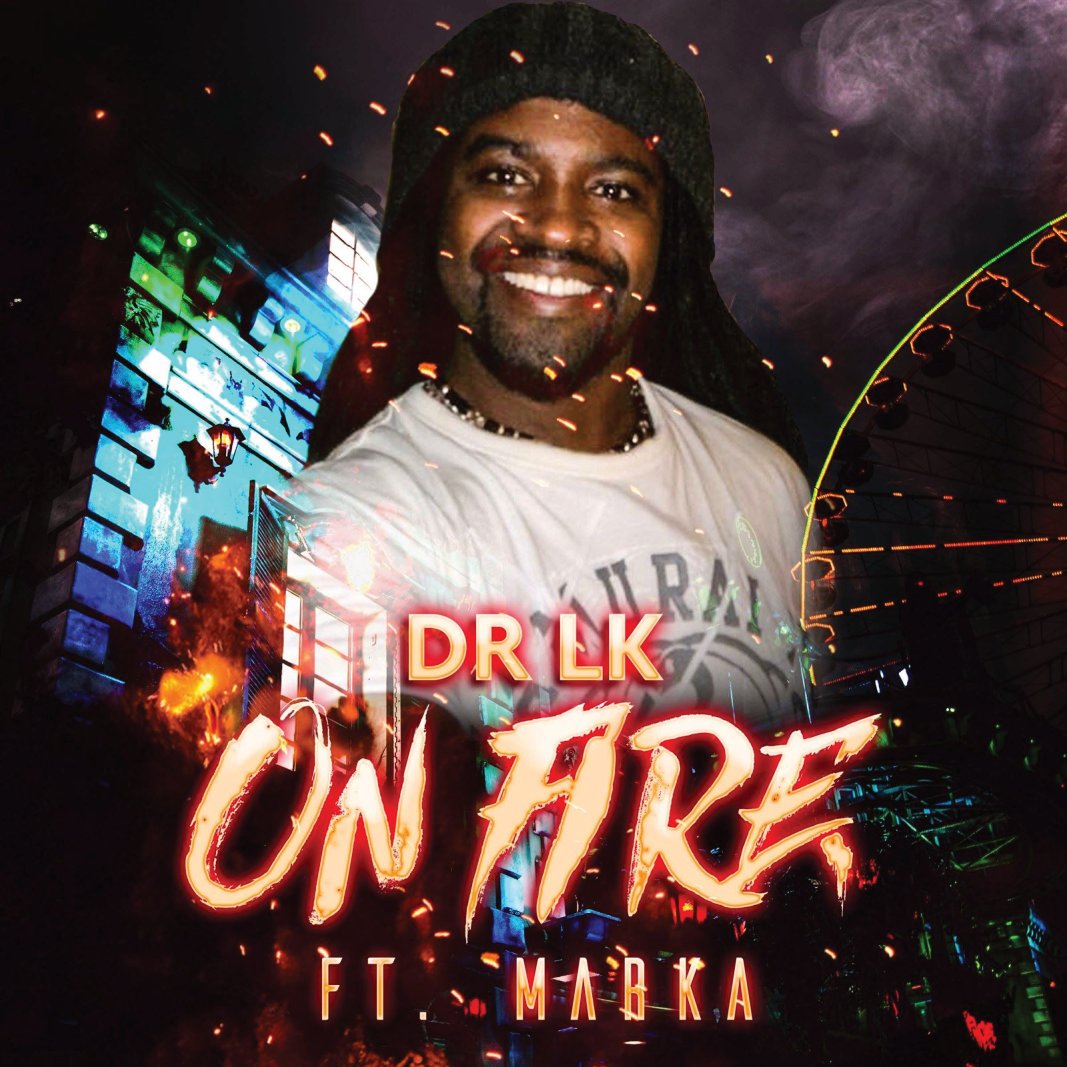 Available to pre-save now on streaming platforms :-
Official Release on 29.05.20

On Fire, is the 3rd new music release of 2020 by Dr LK. Once again mixing up the genre's. Underground Hip Hop, a flick of Grime, an injection of street Rap, a splice of RnB, with Dr LK's blunt yet to the point precision and sharp approach in his lyrical flow.
To Dr LK, On Fire is more a song track about self belief. It's not so much about the competition, challenges or knock backs you may come across in life. It's about finding that conscious balance within yourself, as you go toe to toe with your sub-conscious personality. As in life, the greatest battle you may face is with yourself and the standards you set.
You'll always come across haters in life, and remember, everyone has an opinion, but love defines who you are as a person. You just got to keep it all in perspective.
Dr LK, an Independent Artist from the UK, United Kingdom, continues his experimental journey along the various genres of music.
Available to pre-save now on streaming platforms :-

Official Release 29.05.20
#StayHomeStaySafe #TeamDrLK #IndependentArtist #HipHopMusicVideo #NewMusicRelease2020 #Rockitpro #Marka #OfficialMusicVideo #UK #UpcomingAlbum #CleanHipHop #HipHopSpotifyPlaylist #HipHopCulture #YoutubeMusic #HipHopMusic #MusicVideo #Youtube #Instagram #GrimeMusic #Music #Spotify #Instamood #Inspiration #HipHopMusicGym #Artist #DiscoverMusic #NewMusic2020 #PlaylistCurator #HipHopPlaylist #LockdownPlaylist #MusicBlog

Track Produced by :- Rockit Pro Productions @Rockitpro
Song Lyrics\Melody (verses) :- Written & Performed by Dr LK
Hook :- Written & Performed by Marka.
Video Produced by :- Dr LK, Images and footage courtesy of Rotor Video & Pexels.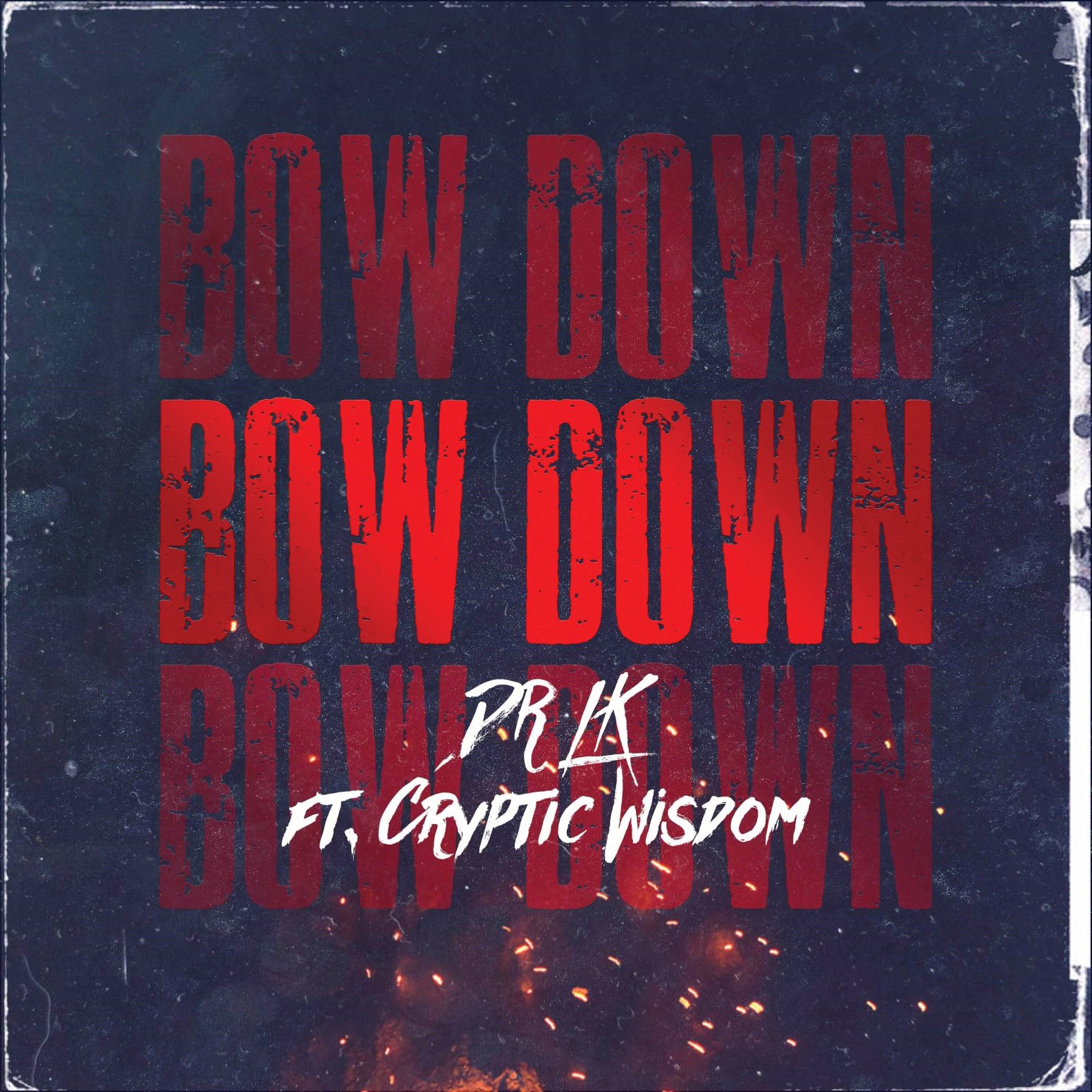 Bow Down - Dr LK, ft. Cryptic Wisdom.
Available to pre-save now on streaming platforms :-

Official Release Date :- 29.05.20
An Underground Hip Hop track with a statement.  Conscious Rap on a slower rhythmic scale, reflecting the convictions of life and one of being judged or not to be judge. To have that deep rooted ability to turn any negatives into positives, using the love that defines you.
Bow Down is fresh from the music archives of Dr LK. Originally recorded back in 2012 but never released, you can now exclusively hear one of his latest new music releases for 2020. To be closely followed by "On Fire", completing the double releases of singles for you to pre-listen to on Youtube.
Dr LK, an Independent Artist from the UK, United Kingdom, continues his experimental journey along the various genres of music.
#StayHomeStaySafe #TeamDrLK #IndependentArtist #HipHopMusicVideo #UndergroundHipHop #ConsciousRap #Allrounda #CrypticWisdom #AudioMusicVideo #UK #UnitedKingdom #HipHopSpotifyPlaylists #Experimental #HipHopCulture #YoutubeMusic #MP3 #HipHopMusic #MusicVideo #Youtube #Instagram #Lovelife #Music #Motivation #Spotify #Instamood #Inspiration #Goals #Artist #Instagood #NewMusic2020 #Political #LincolnKennedy #MusicBlog

Track Produced by :- Allrounda Productions
Song Lyrics\Melody (verses\adlib) :- Written & Performed by Dr LK
Hook :- Written & Performed by Cryptic Wisdom.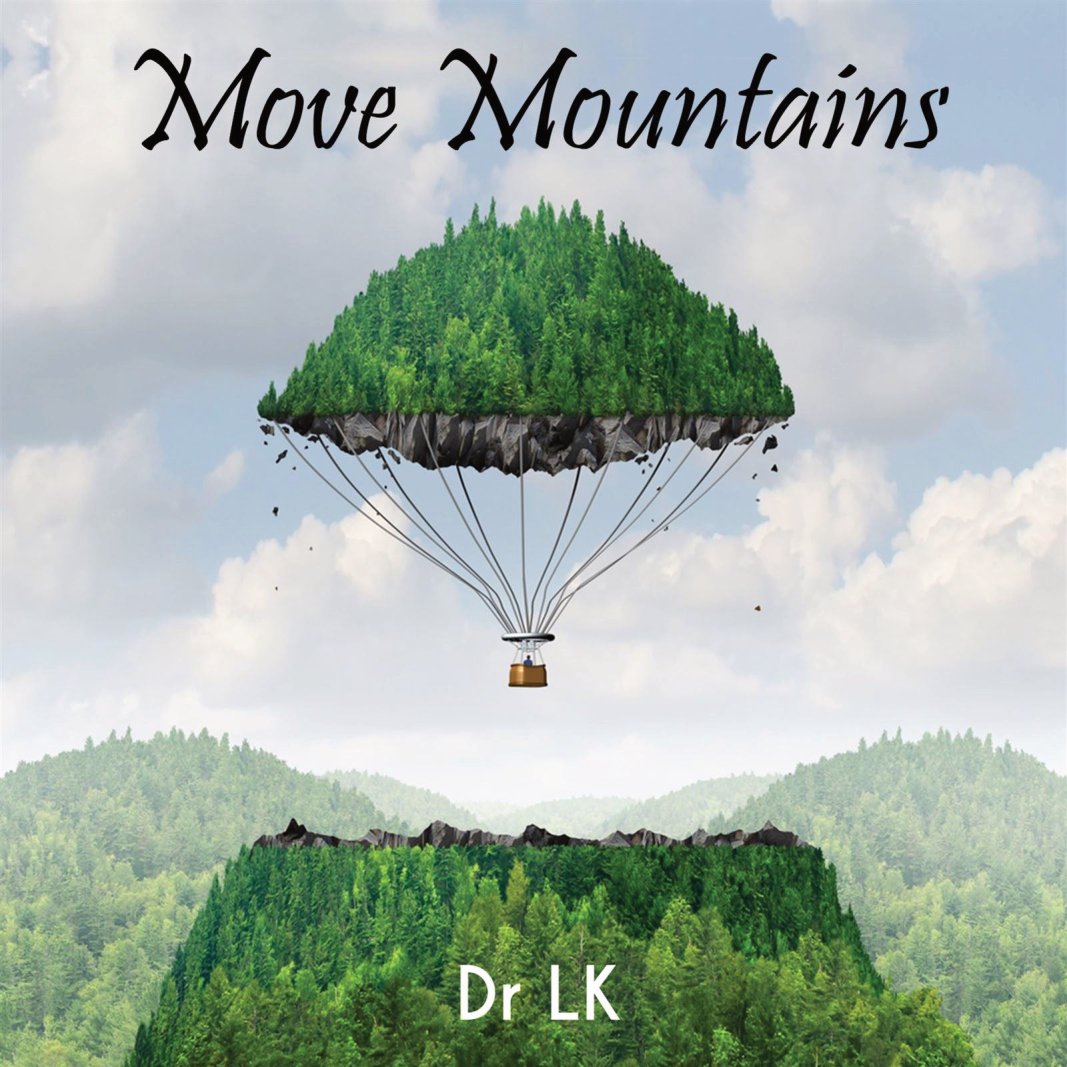 In life we can be faced with so many ups and downs,

obstacles we need to tackle and mountains we need to climb.
At such times we may find it hard to
find a grip on life's situations, to find
that stable and firm foothold,
enabling us to overcome what we face.
We need that injection of positivity,
that foundation of self belief within ourselves.
The encouragement and support from our
faith and will to succeed.
Take a listen and watch this latest inspiring
and positive new song from Dr LK.
Digest the energy of this songs subtle but firm hand
of such encouragement.
Remember life is not about failure,
for you can never fail in life.
Know your self worth and never let anyone discourage you
from what you believe in, what you what to achieve,
and most importantly, who you are.
Stay Blessed.
Dr LK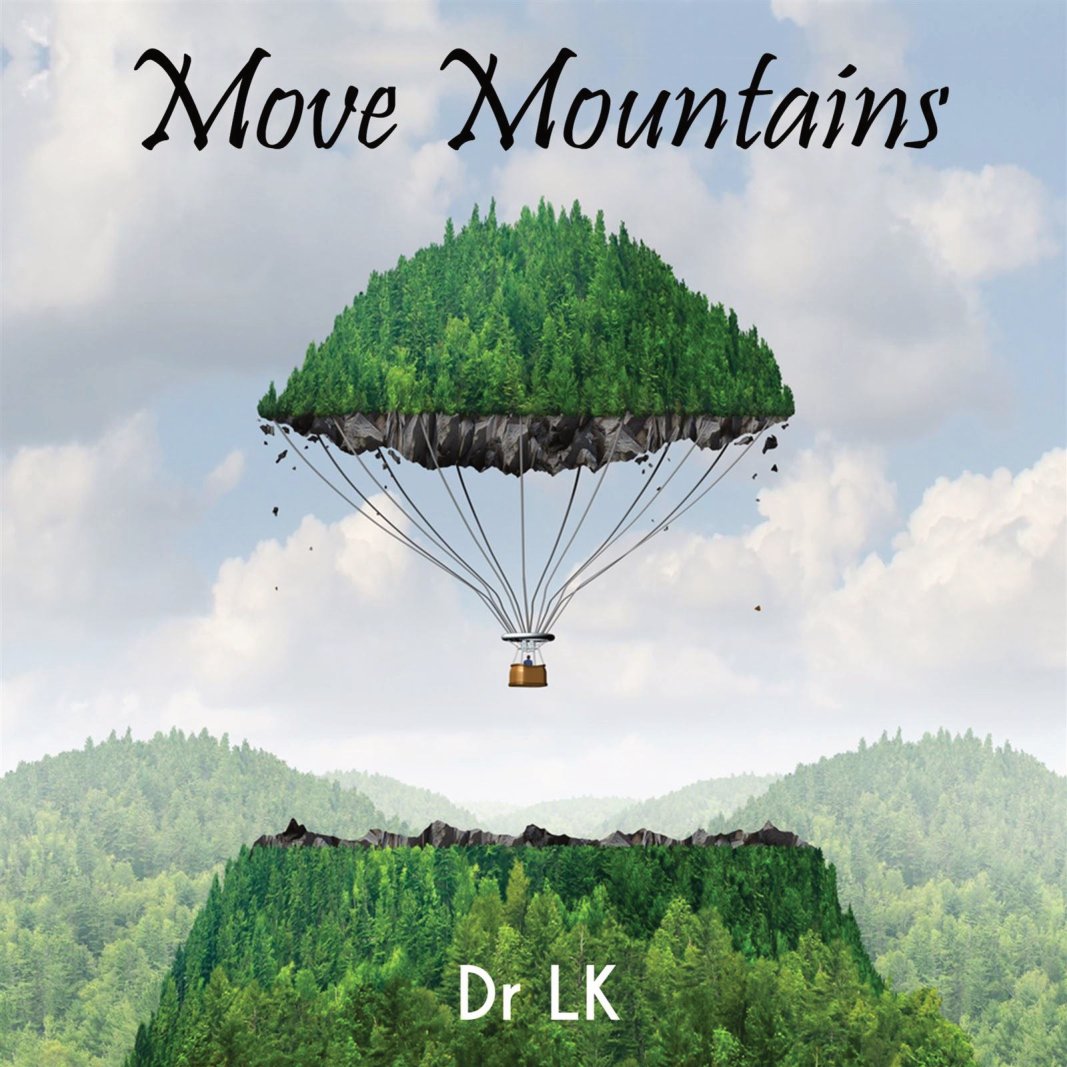 Move Mountains, an R&B inspirational song about overcoming obstacles you may face in life. To have that positive attitude and belief in yourself. So even when faced with tough times in life, you're able to move mountains, to succeed, to achieve and to believe. An uplifting, feel good and encouraging new song from

Dr LK.
Positive flowing new music to get you through each new challenge
in life.

Available across all major online platforms and streaming services.
Credits :-
Song written and performed by Dr LK
Track produced by Sinima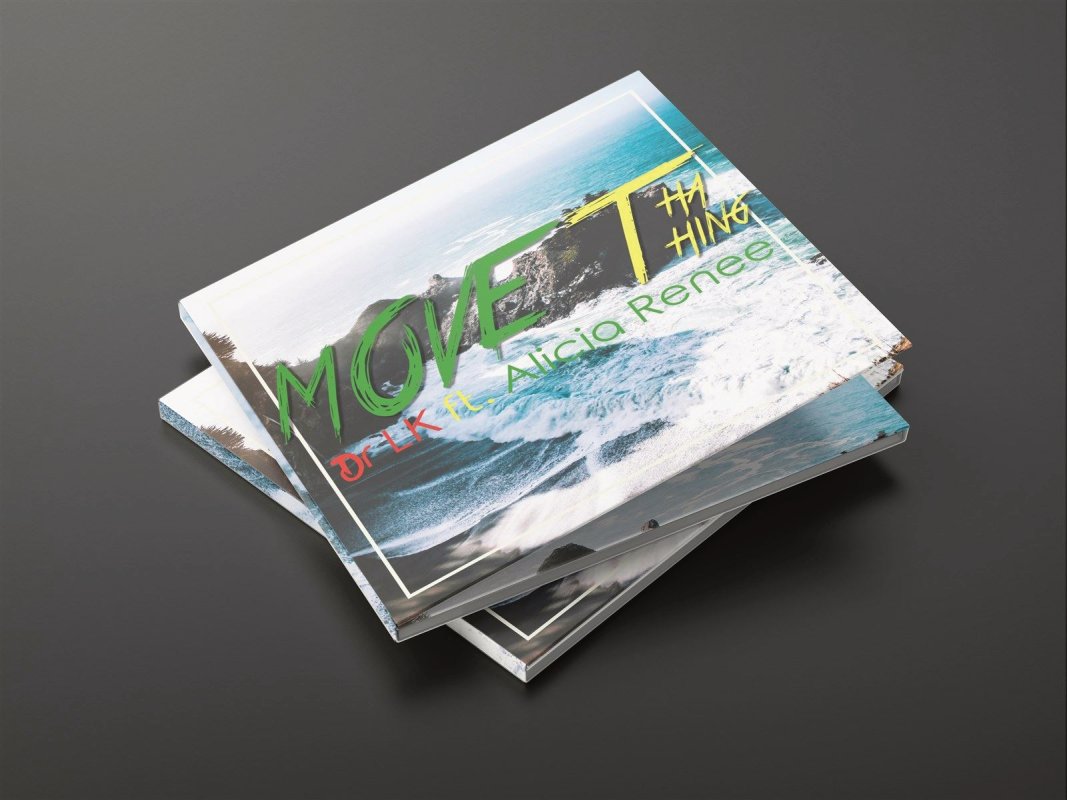 Watch the Official New Music Video now on Youtube. 
#TeamDrLK invites you to #Showmeyourmoves
to this fiery and sensual, upbeat song.

Available now on all platforms.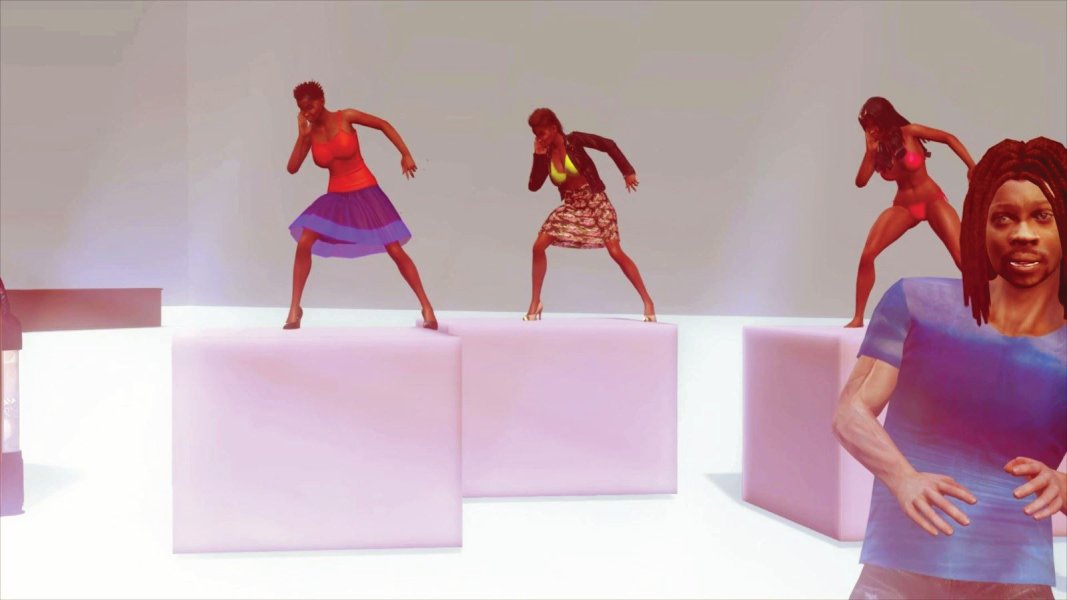 Reaching out and connecting out.
To all those who establish a link across the music portals.
Prepare to be docked.

This one in-particular, you could say bares the DNA of,
Dancehall, Club, Reggae and RnB.
New music about to touchdown and take off next week.
This will include an animated music video to go
with the song.
What style, you may wonder?
Well it's DNA is cloned from various music genre's.

Dr LK has recently described his style and genre of music for his songs as,
experimental.
As he continues to explore, create, adapt and experiment with
the various styles of genre of music out there.
The countdown has begun, in t-minus 48hours......
Available to  
download
   and stream across the major online retailers and streaming platforms, including Itunes, Spotify, Google Play, Tidal, Amazon, Deezer and so-forth, worldwide.
Itunes :- http://goo.gl/ngVGsR  Amazon :- http://goo.gl/umqyH4
Spotify :- http://goo.gl/ZAh3Kt  Tidal :- http://goo.gl/ectiS5
Keep Calm, Stand Firm (Official Music Video), is the official new song release 2018 by Dr LK.
Produced and written on a Reggae Music theme, the song has a foundation of trust and belief in His Imperial Majesty. That the love of His Imperial Majesty is one for humanity. Covering topics ranging from knife crime to gun crime, gang culture to youth culture. Along with the everyday need of a mans duty to provide for his family without turning to the streets of violence and crime . Teaching the children and youth of today how we should morally live and treat one and other, learning the history of their culture, for they are the future and the ones who can continue to bring about change as they grow older and wiser. It also has a political message within it, touching on the agenda of corruption. This official music video, also portrays relationships and gives a visual perspective on them. Life on a whole should be one of equality and justice, no matter your colour or beliefs. Knowledge and wisdom is also a strong vocal point of this song. To "Stand Firm in your judgement, knowing that your way of life is more than just a movement". How the decisions we make affect the lives of others. This is the official reggae video to the song, from a contemporary sounding and visual point of view, showing a wider scope of life and how we interact with each other across our cultures.
The purpose of the song is also to highlight the importance to protect humanity in a positive, loving, equal and non-judgemental way. Irrespective of ones colour, creed or beliefs. For there truly is too much hate in the world, but love is in abundance.
#TeamDrLK #MyRoomMyRules #KeepCalmStandFirm #newmusicrelease2018 #Reggaemusic2018 #DrLK #HisImperialMajesty #Knowledgeandwisdom #Reggaemusic #Lovemusic #Youthculture #Gangculture #Discovernewmusic #Musicblog #positivevibes #irie #onelove #humanity #blessed #feelingblessed #spreadthelove #musicislove #musicistheway #political #faith #lincolnkennedy #independentartist #unitedkingdom

Credits :-
Song written and performed by Dr LK
Music produced by Sinima
Video footage\images chosen and arranged by Dr LK
Video footage, images and production courtesy of Rotor Videos.
All rights reserved 2018.
Blessings to all, old n new, past n present.
Dr LK here, the music train is in the station and it's boarding new material, full of passengers seated in the music and songs carriages. A new album will be unleashed, released and ready to land in 2019. Containing a mixture of styles that have been bouncing around my head. Diversity is the key to this new album.

www.lincoln-kennedy.com

So once again, music is life and songs are the air that breathes life into music. A language for all, the genre's are spread widely across the tones and styles we embrace.

I still have a great passion for working with various music producers, the challenge of writing songs to their production tracks and hearing the end project. As I've always claimed my style and the songs I write isn't for all, you either love or hate it, but music is one of lifes pleasures I treasure.
I strongly believe if you have a true passion and love for something in life, then you should pursue it, build and chase after those dreams in life. If you put your heart and soul into it, then that in itself will be a satisfying reward. Don't chase after trying to please others or have others appreciate and love what you do on the same level as you do. If that happens then that's another bonus.
In life, it's not just music and song, but there are many aspects where you can face dissapointment for something you love doing.
Each of the songs and music I put togther, I put my heart, soul and feelings into them, whether the song refers to a personal experience or that of someone else.
This will be my 4th album, and the exciting thing for me is that even I'm not sure what or how the end product will sound. But in these early stages I'm loving the song diversity that I'm laying down. Reggae, Dancehall, Club, Hip Hop\Rap & RnB infused music, coming together as one.

Life is out there to live and I'm sure many of you are doing just that. It's so easy in life to be held back, or to make hard sacrifices along the way, but life is life and we have to embrace it.
I hope the new album will reach out to some and you're able to enjoy and relate to it in your own way, in different aspects of your life.
I've also been re-recording some songs that I have pre-released or never released, so may be releasing a little EP in the meantime.
Be sure to link up with my various social media networks to be kept upto date.
Love Music, Love Song, Love life & Love Yourself.
#TeamDrLK #Lovelife #Livethedream #Knowyourworth #Bestrong #Staystrong #Negativityispositivity #Makeithappen #Setyourgoals #Liveyourdream #Theskyisthelimit #Neverbackdown #Haters #Musicfans #Loveformusic #BlessnLove #Onelove #Wearewhoweare #myroommyrules

Bless N Love
/