Shopping Basket
Your Basket is Empty
There was an error with PayPal
Click here to try again
Thank you for your business!
You should receive an order confirmation from Paypal shortly.
Exit Shopping Basket
Bridging over the borders
Musics my Empire, Writings my Soul
| | |
| --- | --- |
| Posted on 8 May, 2020 at 18:04 | |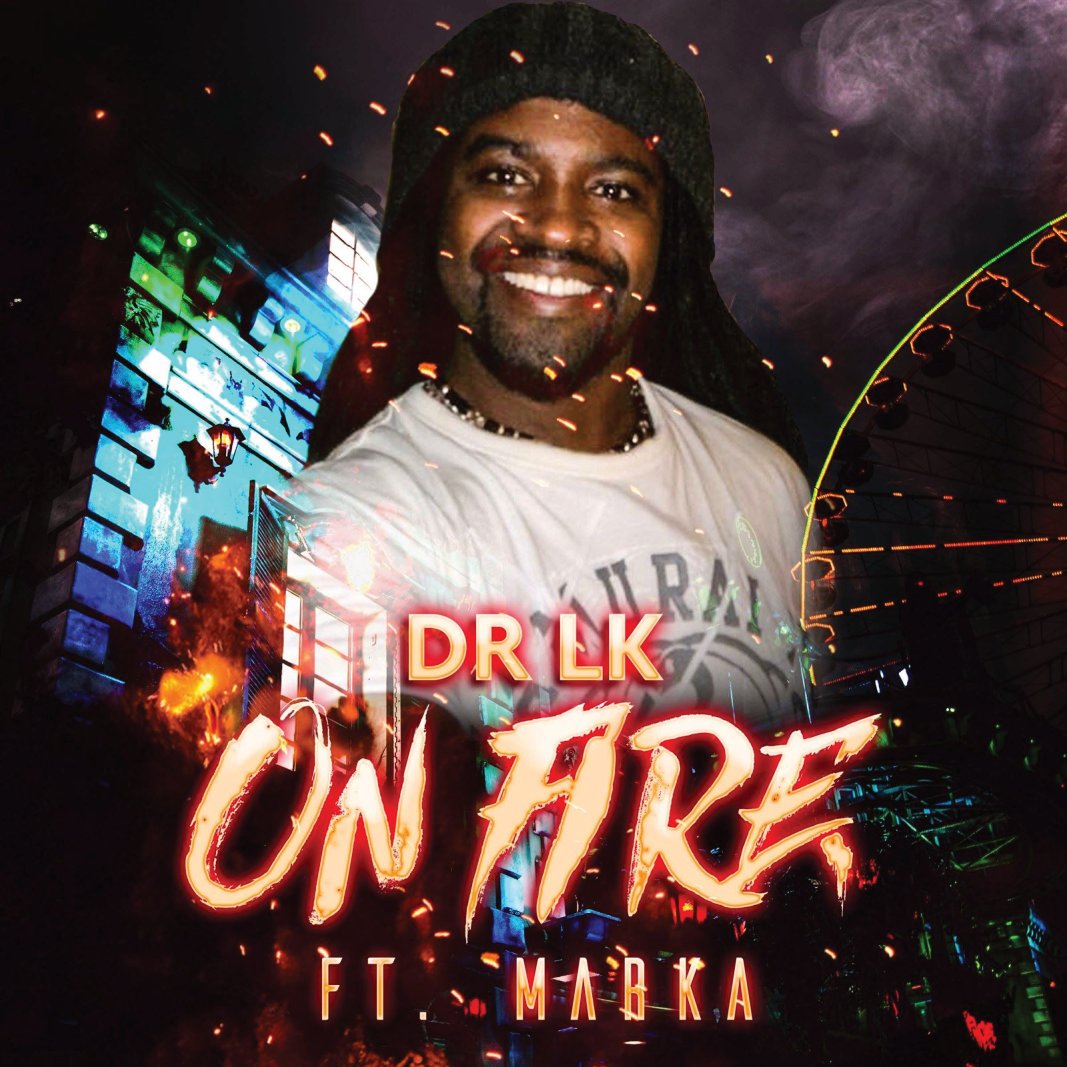 Available to pre-save now on streaming platforms :-
Official Release on 29.05.20

On Fire, is the 3rd new music release of 2020 by Dr LK. Once again mixing up the genre's. Underground Hip Hop, a flick of Grime, an injection of street Rap, a splice of RnB, with Dr LK's blunt yet to the point precision and sharp approach in his lyrical flow.
To Dr LK, On Fire is more a song track about self belief. It's not so much about the competition, challenges or knock backs you may come across in life. It's about finding that conscious balance within yourself, as you go toe to toe with your sub-conscious personality. As in life, the greatest battle you may face is with yourself and the standards you set.
You'll always come across haters in life, and remember, everyone has an opinion, but love defines who you are as a person. You just got to keep it all in perspective.
Dr LK, an Independent Artist from the UK, United Kingdom, continues his experimental journey along the various genres of music.
Available to pre-save now on streaming platforms :-

Official Release 29.05.20
#StayHomeStaySafe #TeamDrLK #IndependentArtist #HipHopMusicVideo #NewMusicRelease2020 #Rockitpro #Marka #OfficialMusicVideo #UK #UpcomingAlbum #CleanHipHop #HipHopSpotifyPlaylist #HipHopCulture #YoutubeMusic #HipHopMusic #MusicVideo #Youtube #Instagram #GrimeMusic #Music #Spotify #Instamood #Inspiration #HipHopMusicGym #Artist #DiscoverMusic #NewMusic2020 #PlaylistCurator #HipHopPlaylist #LockdownPlaylist #MusicBlog

Track Produced by :- Rockit Pro Productions @Rockitpro
Song Lyrics\Melody (verses) :- Written & Performed by Dr LK
Hook :- Written & Performed by Marka.
Video Produced by :- Dr LK, Images and footage courtesy of Rotor Video & Pexels.
Categories: Music Albums & Singles
/